Irriman is funded by the Life + Programme of the EU and in the same part, as partners, Universidad Politécnica de Cartagena, Comunidad Regantes Genil Cabra. Colectividad Santaella, Universidad de Córdoba),  Consejería de Agricultura y Agua de la Comunidad Autónoma de la Región de Murcia, Agencia Estatal Consejo Superior de Investigaciones Científicas and Federación Nacional de Comunidades de Regantes de España.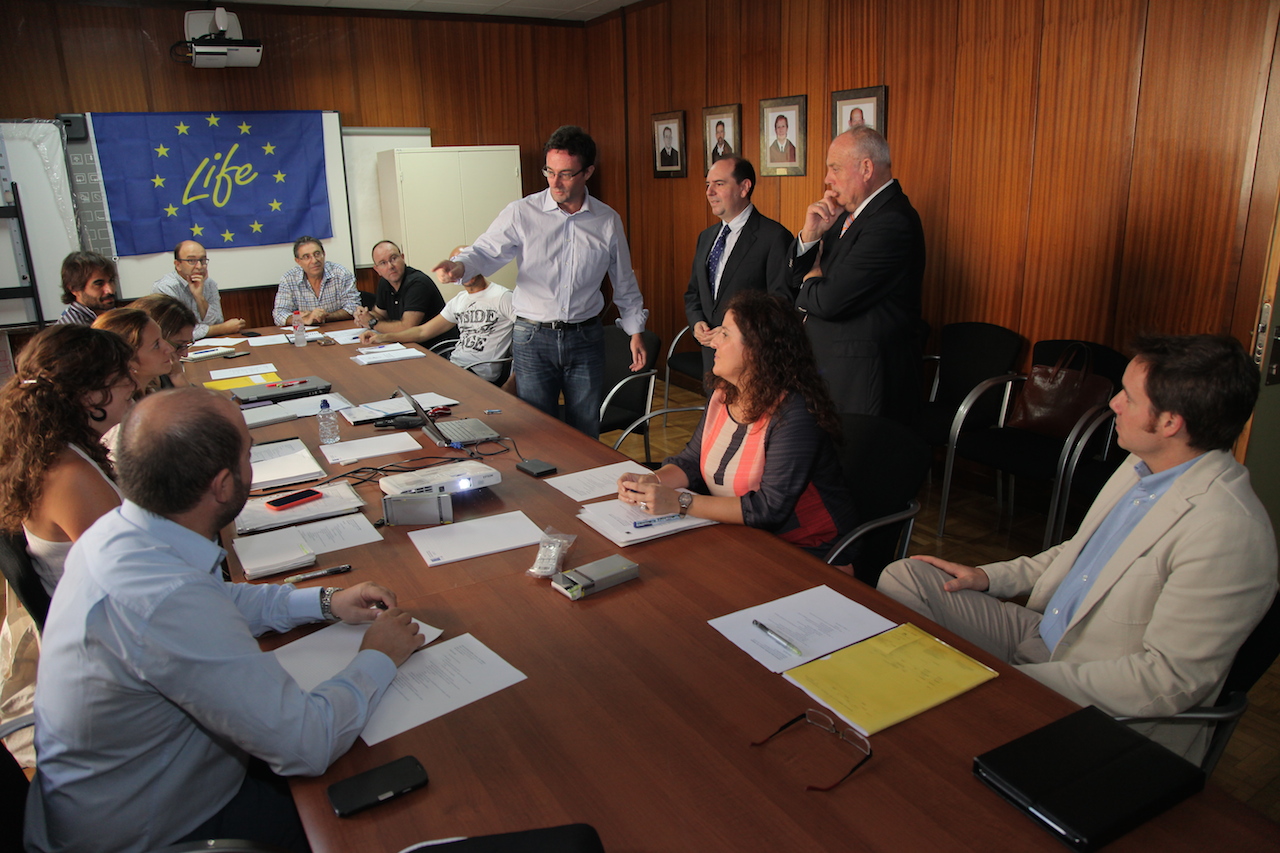 The LIFE programme is the EU's funding instrument for the environment and climate action. The general objective of LIFE is to contribute to the implementation, updating and development of EU environmental and climate policy and legislation by co-financing projects with European added value.
LIFE began in 1992 and to date there have been four complete phases of the programme (LIFE I: 1992-1995, LIFE II: 1996-1999, LIFE III: 2000-2006 and LIFE+: 2007-2013). During this period, LIFE has co-financed some 4 171 projects, contributing approximately €3.4 billion euros to the protection of the environment and climate.
The LIFE multiannual work programme for 2014-2017 has been adopted by a Commission Decision on 19 March 2014, after having received a positive opinion of the Committee for the LIFE Programme for the Environment and Climate Action on 17 February 2014. The work programme applies from the date of its adoption and enters into force as of its publication in the Official Journal of the European Union. It will be published in all EU languages with the exception of Irish.
The LIFE multiannual work programme for 2014-2017 sets the framework for the next four years for the management of the new LIFE Programme 2014-2020. It contains an indicative budget, explains the selection methodology for projects and for operating grants and establishes outcome indicators for the two LIFE sub-programmes – for Environment and for Climate Action. The total budget for funding projects during the period covered amounts to €1.1 billion under the sub-programme for Environment and €0.36 billion under the sub-programme for Climate Action.
For the first time LIFE project funding also will be provided through innovative financial instruments. The LIFE Environment sub-programme contributes to one such instrument, the pilot Natural Capital Financing (NCFF) financial instrument, which falls under the Nature and Biodiversity project area and will help finance biodiversity projects, amongst other things. The work programme also features an indicative timetable for the calls for proposals for action and operating grants as well as for the two pilot financial instruments covered by it. The first calls are scheduled for May/June 2014.